Pro users have always been able to list their upcoming presentations in a small section on their profile pages. That was minimal, but fine. We wanted to step it up a notch, so we've added a listing page for upcoming (announced) presentations, along with talk descriptions, maps and an option to encourage readers to attend the event.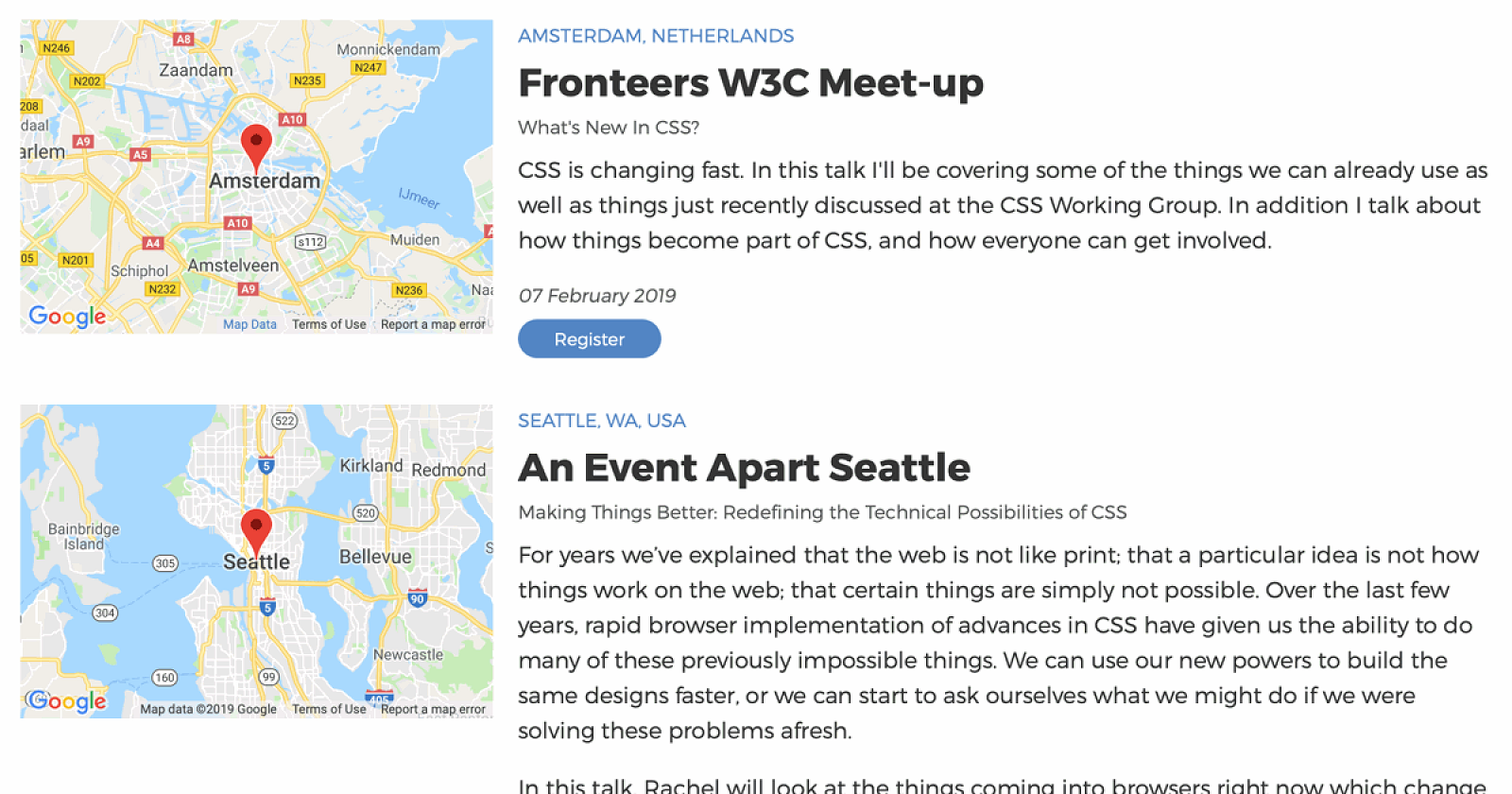 Each presentation has an "announce details on" date, which enabled Pro users to set up a presentation and have it be announced on their profile on a given embargo date. Once this date is reached, the presentation and its associated event information will be listed on the user's Upcoming Presentations page, along with a small map showing where in the world it's occurring.
(If the presentation doesn't have a location - often the case with online conferences, for example - you'll see a world map. It was either that, or put a pin in the sea off the coast of Africa.)
Event calls to action
The owner of an event (which is by default the person who created the event, but can be reassigned to the event organiser) can now edit the event details to add a call to action web address and a custom label for the link. This might be a link to the event's booking page, with a label saying "Buy tickets" or whatever is appropriate for that type of event.
When the event is viewed, and when the event is listed as part of an upcoming presentation, visitors will see a button with the custom link. This not only directs people to more information about the event, but you never know, might even help sell some tickets.
---